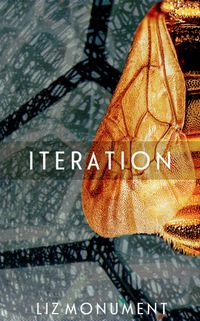 Behind the perpetual cornfields and fast-maturing livestock of the world's most effective genetic engineering project, computerised efficiency has outstripped even the smartest human mind. Famine, warfare, and the effects of natural disaster will soon be neutralised forever. But when unexpected events suggest that a supercomputer is conducting its own secret experiments, only one person guesses where this could lead. It's down to Dr Jennifer Munroe to convince an increasingly careless task group to listen to her fears… 
Spanning two thousand years and told by three narrators, Iteration follows the consequences of humanity's reliance on artificial intelligence.
 Iteration was on the 2018 submissions list for the Arthur C Clarke Award.
Published by Fahrenheit Press